The DUTCH Test is a game changer when it comes to hormone testing. DUTCH stands for Dried Urine Test for Comprehensive Hormones.
This test is a comprehensive assessment of adrenal and sex hormones with their metabolites. It also includes a free cortisol pattern, a few organic acids, melatonin and a measure of oxidative stress.
Some of the DUTCH markers include:
Cortisol
Cortisone
DHEA-S
Progesterone Metabolites
Estrogen and Estrogen Metabolites
Testosterone
Melatonin
Neurotransmitter Metabolites
B-Vitamin Markers
Oxidative Stress Markers
Glutathione marker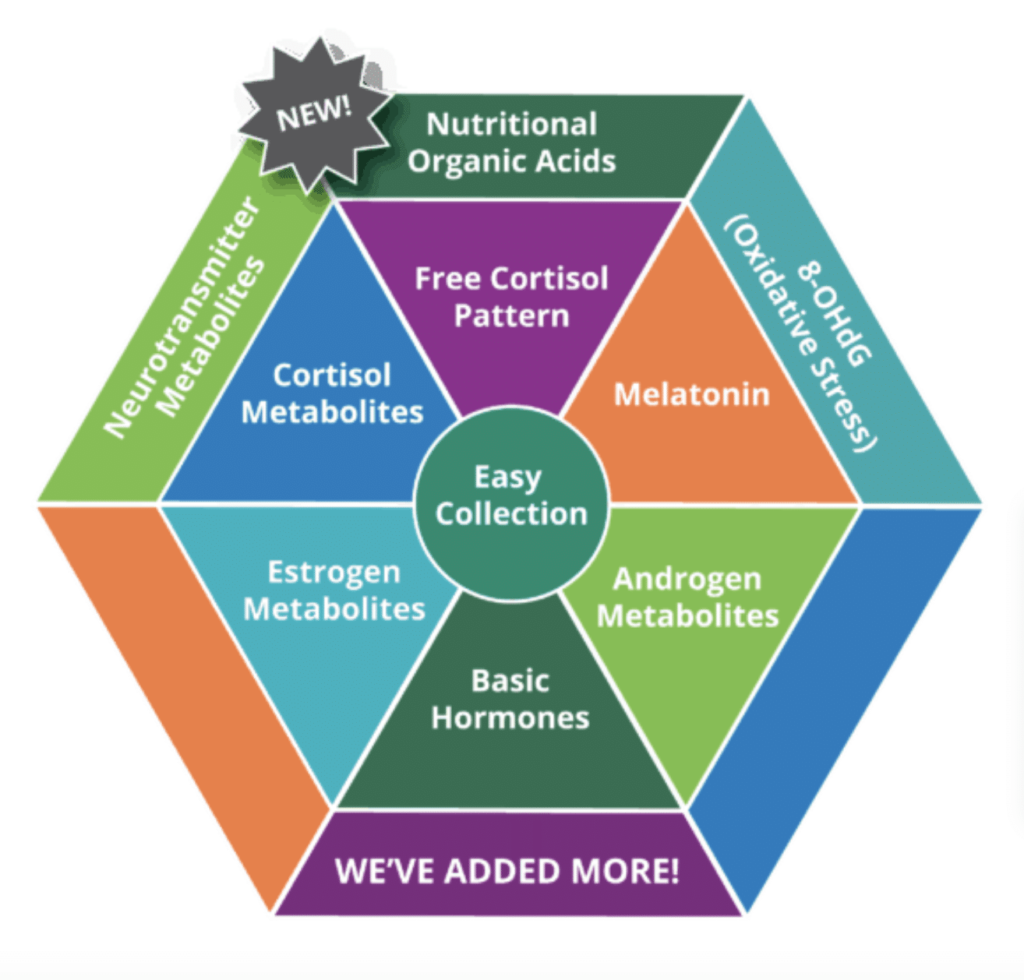 The DUTCH Test is a great option for anyone suffering from fatigue, hormone imbalances like PMS or menopause, weight gain, mood swings, or just need help identifying the root cause of their chronic health issues.