Our exposure to chemicals in our environment is unavoidable. They're in our beauty products, cleaning supplies, mattresses, carpet, receipts from the grocery store, pesticides, water, car exhaust, and plastic bags. . .just to name a few.
The GPL-Tox Profile tests for 173 toxins using 18 different metabolites to generate a profile of your toxic load. It also tests for mitochondrial damage, which is often seen in chronic toxic chemical exposure.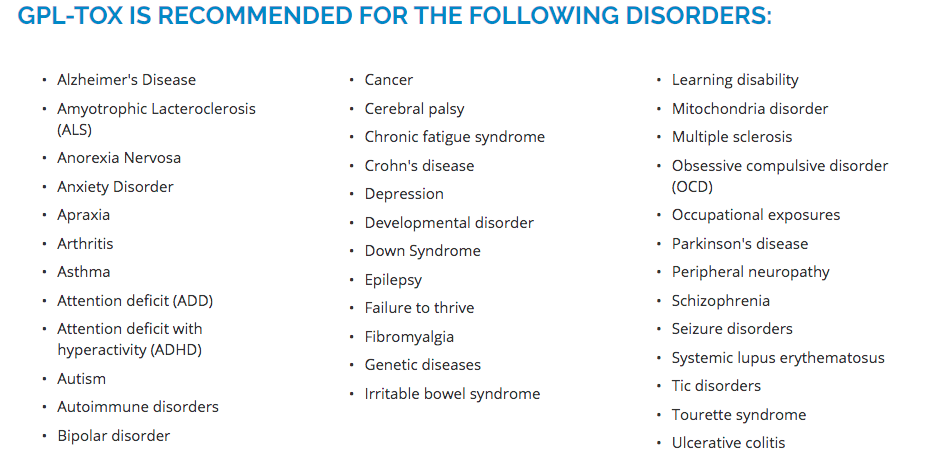 The good news is that we have ways to eliminate toxin accumulation from the body. This test helps us determine the appropriate route to take.
For more information about GPL-Tox Profile here
This test pairs well with the Organic Acids Test and the Glyphosate Test