I never know what to eat for breakfast. For anyone with blood sugar issues, I recommend always breaking a fast (first meal of the day) with protein. Otherwise, your body will be struggling with blood sugar swings the rest of the day. But I see a lot of vegan patients who won't eat eggs or animal protein. And to be honest, I don't want to eat them all the time either. So what's a girl to do?
One day, I came up with this recipe for what I call Chia Pudding. I usually do a low sugar version to avoid the blood-sugar-roller-coaster. And on days when I just HAVE to have something sweet, I'll add one of the sweetening options below.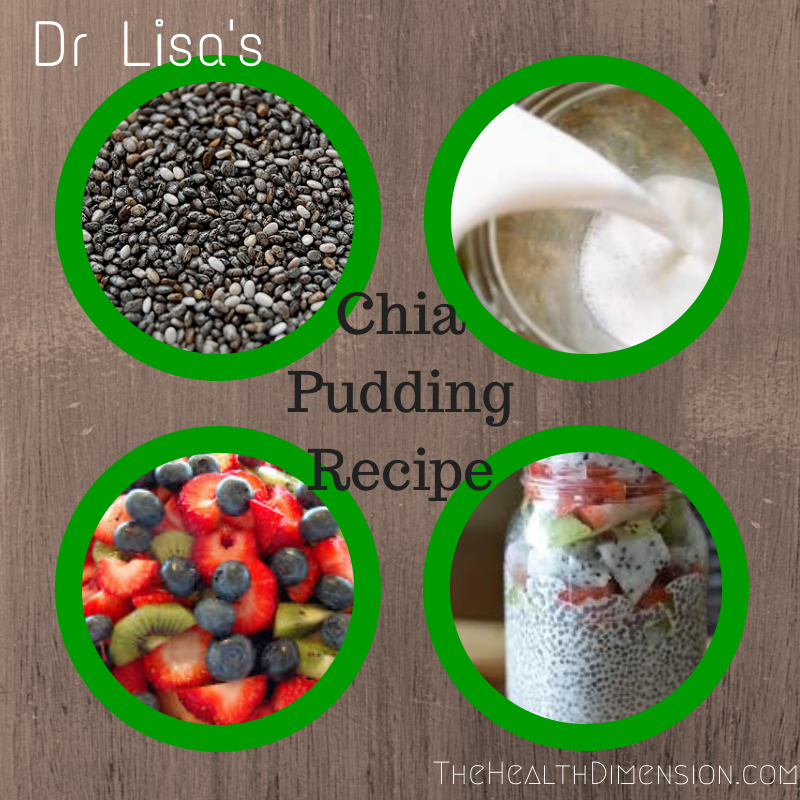 Ingredients
3 tablespoons chia seeds (organic if possible)
1 cup unsweetened coconut milk – I use the kind in the carton rather than can
Vanilla – you can scrape the seeds from the inside of a whole vanilla bean or I use alcohol free vanilla extract
Optional Ingredients:
Any sliced fruit you like (banana, berries, mango and pineapple are GREAT choices)
Gogi berries
Hemp seeds
Chopped nuts
Coconut shreds
Get creative!
Sweetener Suggestions:
Raw honey – drizzle on top
Coconut crystals
Dates – if you use dates, you'll get the best result by soaking them for a few minutes in hot water, discarding the water and then blending the dates with the coconut milk
Method
Add chia seeds, coconut milk and vanilla together in a container with a tight fitting lid. Mason jars work great. Shake it all up so that the seeds are evenly distributed throughout the coconut milk. Refrigerate over night to allow the chia seeds to plump up and gelatinize.
In the morning, add any fruit, toppings and sweetener if you're using it and grab a spoon. It's so fast and easy, and you can even pop the lid on it and grab it to go.
Enjoy. . .