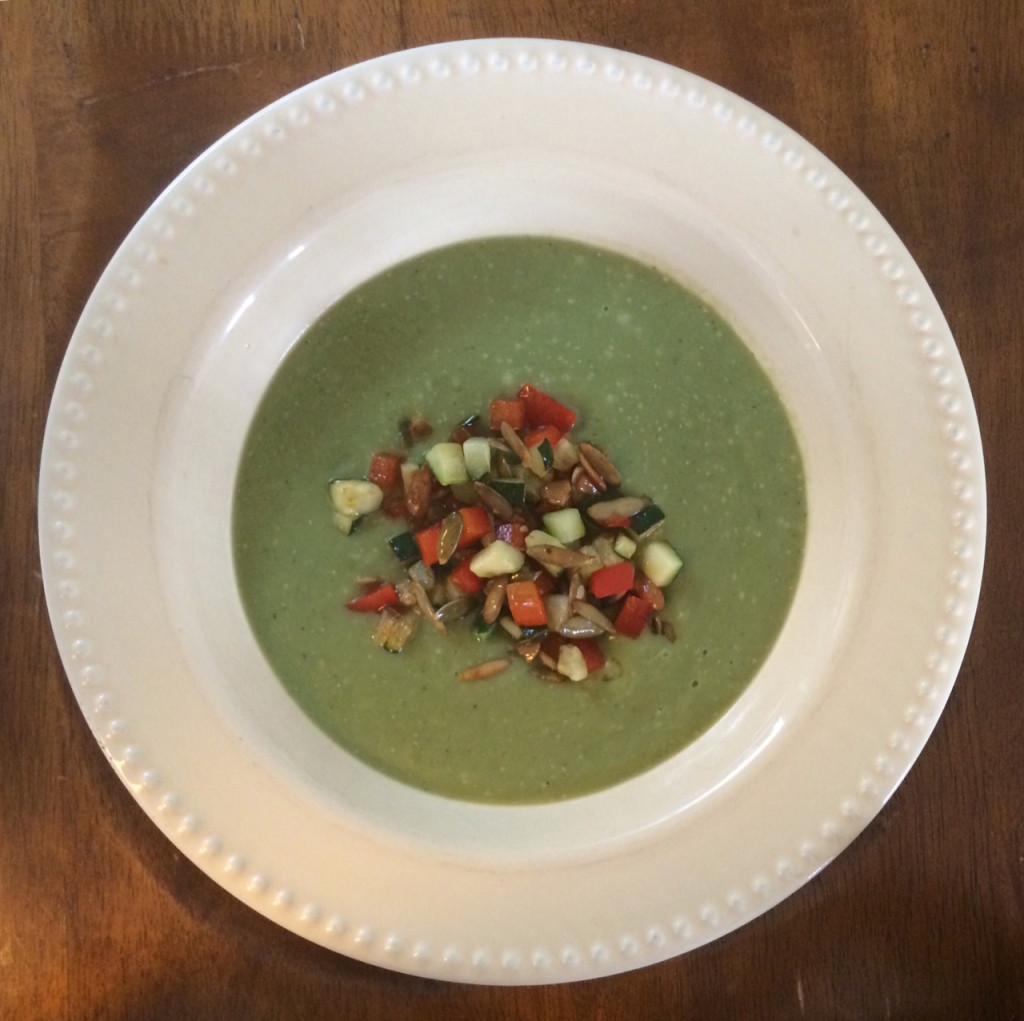 Now that I don't eat much dairy, one thing I really miss is creamy soups. And who doesn't love a rich, warm, creamy, delicious bowl of soup? So, I created a recipe that tastes and has the feel, texture and experience of a creamed soup, but without the dairy. And it's so versatile, you can use any variety of vegetable or base that you like.
Here's the basic template. You just need to pick and choose what fancies your tastebuds.
Ingredients for Soup
2 teaspoons olive oil (you can also use coconut oil or palm oil)
1 cup chopped leeks, onions or shallots
3 cloves of garlic chopped
1 pound of roughly chopped vegetable of your choice (I've tried broccoli, cauliflower and celery, but I would imagine zucchini, butternut squash or even potato would work just as well)
3 1/2 cups of dairy-free milk base (plain unsweetened almond milk and unsweetened coconut milk have been successfully tested and loved in my kitchen, but again, get creative)
1/4+ teaspoon Real Salt® (which is my favorite for taste and health reasons but you can also use Celtic sea salt or Himalayan pink salt)
Optional: curry powder, cumin, middle eastern spices, anything you like
Method
In a sauce pot, lightly sauté leeks and garlic in oil of your choice. Sprinkle lightly with salt and cook for a few minutes until they begin to get tender.
Add your roughly chopped vegetables and lightly salt again.
Immediately add your nut milk of choice.
Simmer about 30 minutes.
Add additional salt to taste if needed. Optionally, you may add any seasoning you like.
Blend until creamy. You can blend longer for a smoother consistency or leave slightly chunky for extra texture.
Garnish
For a little added flare, lightly sauté diced vegetables and/or seeds of your choice to use as a garnish or mix throughout. In this batch, I used zucchini, red peppers and pumpkin seeds.
---
For additional recipes or health related content, search my posts on the right.