I'm about to let you in on some infrequently shared information. Being that I am a doctor, offering nutritional solutions to physical problems, I have this big reputation to uphold and so it would only be appropriate for me to walk my talk and eat healthy. Except, well. . .
I don't know about you, but Im feeling a little bit "full-of-the-holidays."
Fortunately, I have a few tricks in my doctor bag that I've been using for the past 20+ years. Not only do they fix the post-holiday bulge, they can take about 10 years off your appearance, boost your health, skyrocket your energy, clear your mind and give you a sense of wellbeing you just don't get anywhere else. Talk about REALLY changing your life!
Intrigued? Im referring to my 21-Day Purification Program. And I personally have NOT done one in, let's just say, "Way too long!"
So, I'm diving in, starting Jan 7th, right along with a group of my patients, and we would LOVE for you to join us either in person or over the phone.
If you haven't yet checked out my 21-Day Purification Program, you can get all the details here. But in a nut shell, it's a beautifully designed combination of eating real, wholesome foods, and taking uniquely formulated whole-food based supplements that are impeccably manufactured with the highest professional-grade quality.
You cannot buy these products over-the-counter, as they are so potent, they require the supervision of a licensed health-care practitioner. But if you do everything I recommend, I would expect you to:
Lose 10-35 pounds

Sleep better

Look and feel more alive (I'm talking WAY more alive)

Step into a new level of clarity

Overcome at least 50% of whatever is bothering you in your body right now, and that's on the conservative side (aches and pains, mood swings, headaches, congestion, bloating. . .just to name a few)
Now the above stats are just based on what my patients tend to report. But the results I've been able to measure in the office are:
A 35 – 50 point reduction in cholesterol levels and a 20 point drop in blood pressure

 

(for those who started high)

Normalized blood sugar levels

~5% reduction in both body fat and body mass index

Overall weight (10 – 35 pounds) plus inch reduction

Significant reduction on the

Toxicity Score

Energy • ENERGY • E N E R G Y
But don't get me wrong. This is NOT a weight loss program. It's better. It's not just a liver cleanse or a colon cleanse. It's FULL BODY Purification Program including lungs, lymph, skin, brain, liver, gut, blood, thyroid, kidneys. . .you name it. It is NOT a juice fast or a starvation diet or some ridiculous program you find at the health food store or internet that messes you up afterward because it doesn't properly support your body through the process (yes, I have actually had to treat patients who took it upon themselves to cleanse or detox when they didn't know what they were doing).
So, if anything went ding-ding-ding as you were reading it, I invite you to start your year off with a bang and join us for 21 magical days that will truly change the way you look, feel and perform. 
This is my go-to program to restore your body to the way it was designed to function so you can THRIVE, love being in your body and Live Life in High Resolution!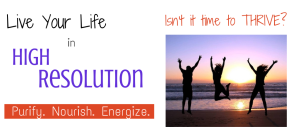 Questions?
What's next?
I'm ready! Order your own Purification Program
Current promotional New Years pricing effective through Jan 7th for both the group program ($50 off) or private one-on-one office visits ($200 off). Both can be done in person or over the phone (we'll conference you in if you'd like to join the group). 
Although the promotions are over, you can still order the Purification Program or one of my other cleanses in The Health Dimension's Online Store.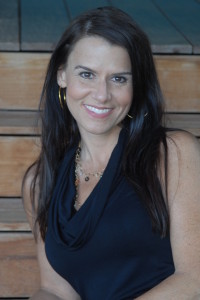 Wishing you the best of the best, and may this be your healthiest feel-great get-your-groove-on year yet!
Dr Lisa
P.S. 
I'd be honored and blessed to be a contribution to that, any way that I can!